Description
Details
Product Information
PLTMax® Human Platelet Lysate is a growth factor-rich supplement that is a superior alternative to fetal bovine serum (FBS) for cell culture, including human mesenchymal stem cell (MSC) culture. PLTMax® has a proven track record of clinical use. It has been used to grow cells that have been used in hundreds of patients around the world. PLTMax® is used as a manufacturing component in the generation of adult stems cells in clinical trials in North America, Europe, South America, Middle East, Asia and Australia (Phase I to Phase III) in indications including neurology, nephrology, gastrointestinal disease, wound repair and cardiology.

Manufactured to reduce lot-to-lot variation
Reduced supplementation (PLTMax® is used at half the concentration of FBS)
Contains more than 100 growth factors and proteins
Enhances genetic stability in stem cell cultures
Used in more than 30 clinical trials worldwide
PLTMax® Human Platelet Lysate is derived from normal human donor platelets collected at U.S. blood centers. Multiple donors units are pooled in large batch sizes and manufactured to produce a consistent product.
Addition of an anti-coagulant, such as heparin, is required to inhibit coagulation in media supplemented with PLTMax&reg. Add heparin to a final concentration of 2 U/mL when preparing complete medium.
Real time imaging of Adipose-derived MSCs from day 0 to day 5 of culture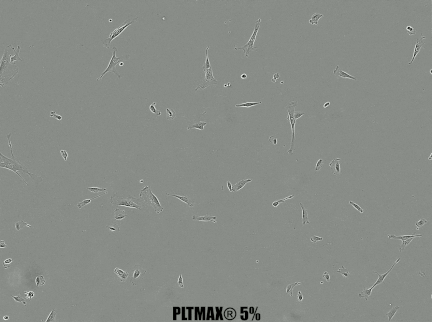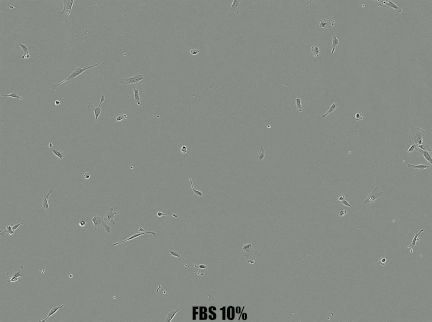 Specifications
Specifications
QTY
100 mL
Form
Liquid
Storage Conditions
Store at -20°C for up to 3 years or 4°C for up to 2 weeks

Thaw at: 37°C or 4°C
Shipping Conditions
Dry Ice
Specifications
Using PLTMax®
It is not recommended to expose PLTMax® to repeated temperature changes that could affect the integrity of its components. For that reason, the manufacturer recommends thawing the product and preparing aliquots as soon as it is received.
Aliquots can be stored at -20ºC or colder for up to 3 years. Storage at 4ºC is recommended for periods no longer than 2 weeks.
Complete media can be prepared, aliquoted and stored at -80ºC for up to 9 months. Do not store complete media at 4ºC for longer than 2 weeks.
Legal
PLTMax® is a trademark of Mill Creek Life Sciences, LLC. Product is manufactured by Mill Creek Life Sciences and distributed by Biological Industries USA.
References
Documentation
Certificate of Analysis
Certificates of Analysis (COA's) describe quality control data for specific product lots.
COA's can be downloaded from
Sartorius's Certificates Portal
.
For certificates issued before November 15, 2021, please enter below the product lot number and click search.
If your search does not return any results, please
contact us
for assistance.
Reviews
You may also be interested in the following product(s)