A Culture of Excellence
As a global leader in cell culture media development and manufacturing, Biological Industries (BI) supports thousands of researchers worldwide. Our customers range from scientists within academic, pharmaceutical, biotechnology, and government research industries to manufacturers, distributors, and custom research organizations.

Please note that Biological Industries USA products and services will be merged with those of Sartorius Stedim North America beginning on August 1, 2020, please visit www.sartorius.com for more information.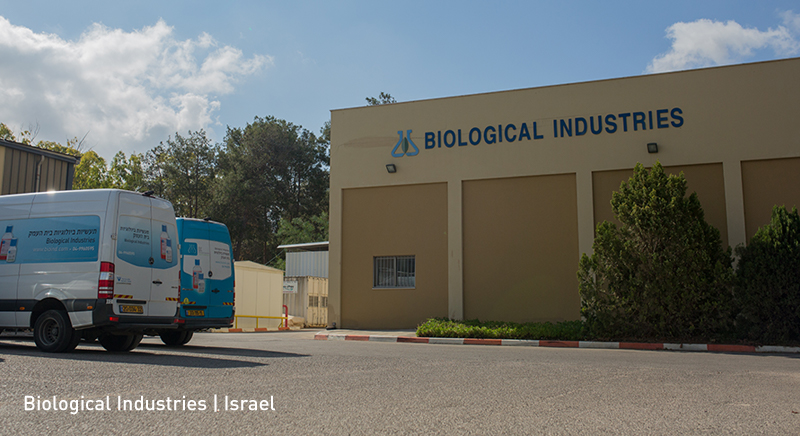 Biological Industries Israel Beit-Haemek
Address:
Kibbutz Beit-Haemek,
25115, Israel
Tel: 972-(0)4-9960595
Fax: 972-(0)4-9968896