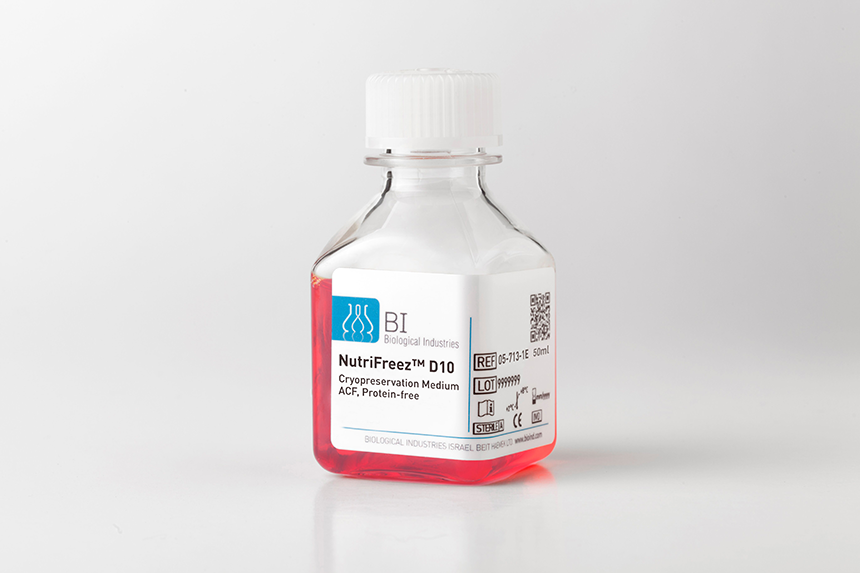 Why use NutriFreez® D10 Cryopreservation Medium?
Protective. Formulation designed to minimize dehydration effects.
Efficient. Effective maintenance of cell viability, adhesion, and bioactivity.
High-quality. cGMP-manufactured and a DMF is in process.
Ready-to-use. Complete solution with simple protocols.
Universal. Supports a variety of tissue and cell types including sensitive cells types (hESC, iPSC, MSCs, T cells, Vero and animal cells).
Capture your culture of excellence with
NutriFreez® D10 Cryopreservation Medium
Introducing NutriFreez® D10 Cryopreservation Medium, an optimized freezing solution designed and validated for the cryopreservation of various tissue and cell types. NutriFreez® is serum-free, animal component-free, and cGMP-manufactured, making it suitable for all stages of research, cell banking, and clinical applications. No matter what you're freezing, the quality afforded you by NutriFreez® will help you capture excellence in your cultures. Contact us today for a free sample.
*In order to qualify for a free sample, a local BI-USA Account Manager or Customer Service Representative will contact you to confirm your shipping information. Limit of one free sample to one lab or department. Sample for evaluation is available in US and Canada only. Other conditions or restrictions may apply.