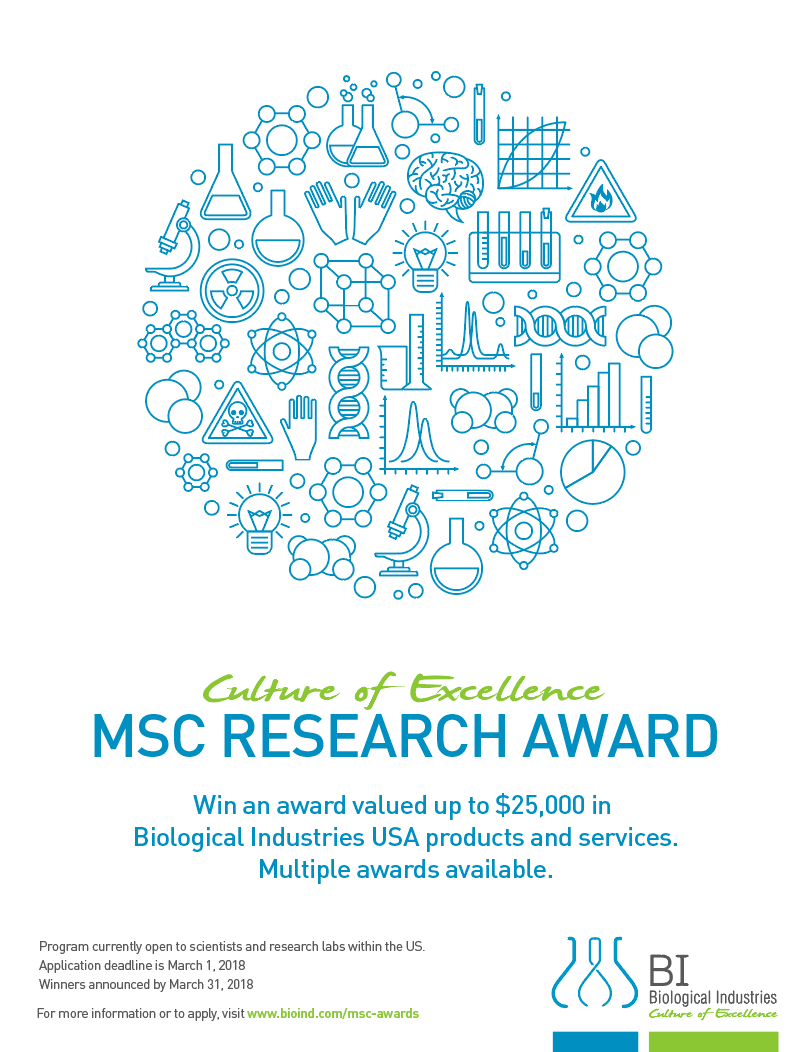 Biological Industries USA's MSC Research Award
Biological Industries USA's MSC Research Award is intended to help scientists achieve their MSC research objectives. Our aim is to provide a culture of excellence through our scientific consultation and xeno-free, serum-free media products and protocols that support the maintenance and propagation of undifferentiated and differentiated cells. The BI-USA MSC Research Award provides the winning scientists with our MSC cell culture reagents and technical consultation for up to 6 months, as well as a travel award to attend one scientific conference to report findings. This ongoing program includes awards for stem cell research, totaling $65,000 annually in BI and BI-USA research reagents. This program is currently available to US only.
2018 Winners
Four award recipients for the 2018 Awards received individual grants of research reagents valued at a total of $65,000.
Darren Hickerson
Creation of cGMP Fetal Placental MSC Master Cell Banks for Wound Healing and Other Unmet Medical Needs.
Jennifer Chain, PhD
Characterization of Mesenchymal Stromal Cells from Cadaveric Bone Marrow for use in Regenerative Medicine.
James Ankrum, PhD
Manufacturing UC-MSC for us an immunomodulatory therapies in obese diabetic environments.
Yan Li, MD
New Strategy to Improve MSC Based GVHD Therapy.