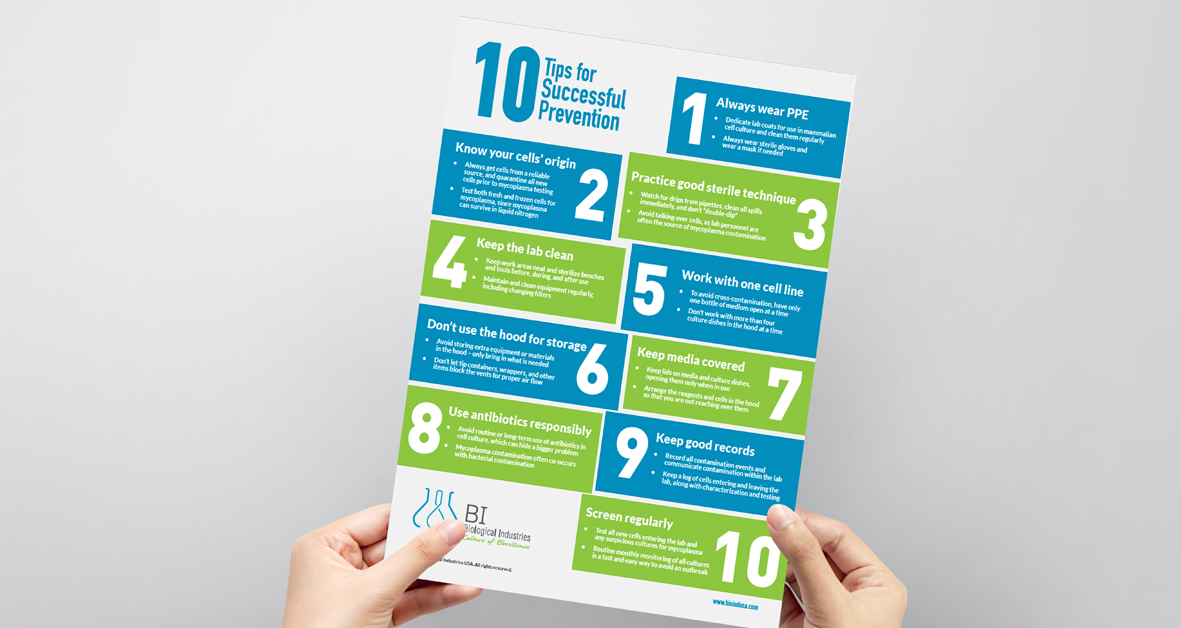 Download this free Top 10 Tips Guide to keeping your cells and your lab safe from mycoplasma contamination.
Learn about the top 10 tips for successful prevention
Information on PCR-based test kits (BI's EZ-PCR™ Mycoplasma Detection Kit)
Hang it on your wall in the lab or share with your friends

Is this really free? Absolutely! We just like sharing our knowledge from personal experience that we hope you'll find useful. Keep us in mind next time you have questions or are interested in our products and services to help keep your lab free from mycoplasma contamination.