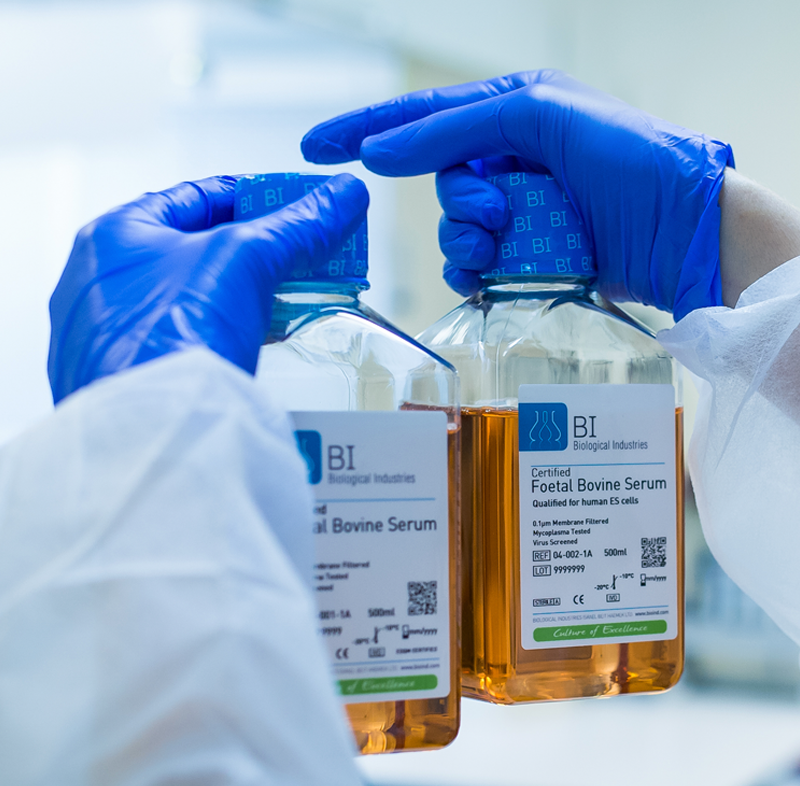 High quality and consistency essential for successful cell culture
Serum, both bovine and human, provides mammalian cells with the vital growth factors required for their growth in culture. Biological Industries USA offers both Fetal Bovine Serum (FBS) which is the most common serum used in research; as well as Human Platelet Lysate which has quickly become an FBS-alternative for cell therapy research.
Please note that Biological Industries USA has recently formed a collaborative partnership with Biowest USA to source and supply high-quality FBS to the US market.
Fetal Bovine Serum
Human Serum