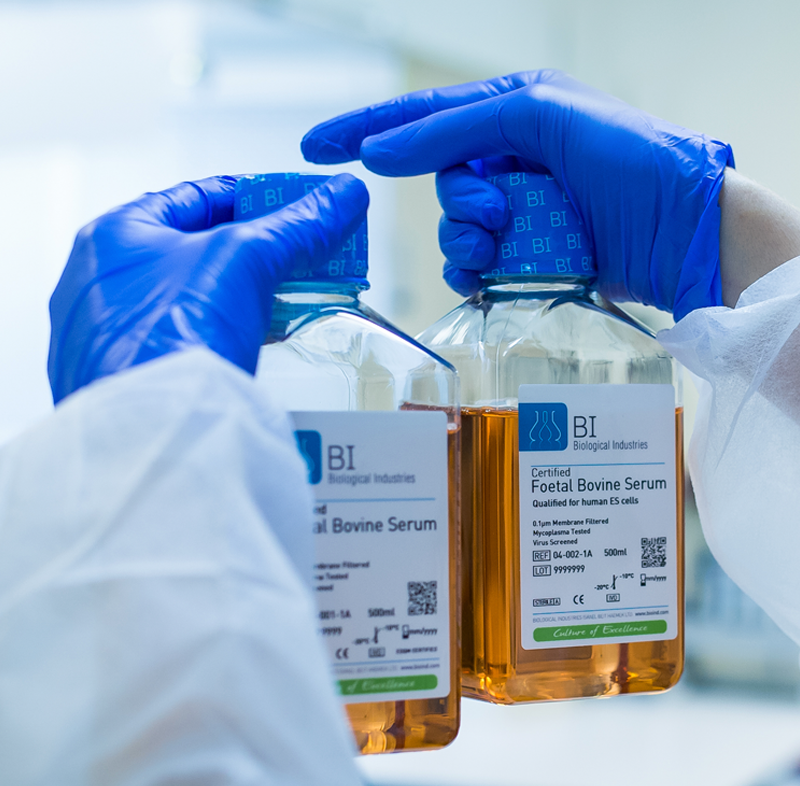 High quality and consistency essential for successful cell culture
Biological Industries has become a global leader in serum and fetal bovine serum (FBS) due to the consistent quality, reliability, and confidence earned through the years. As one of the largest manufacturers and suppliers of FBS in the world, we provide you the right origin and lot sizes at the right price without sacrificing quality and consistency.

Please note that all serum and FBS products may not be available in all countries.
FBS Alternative
Human Serum: