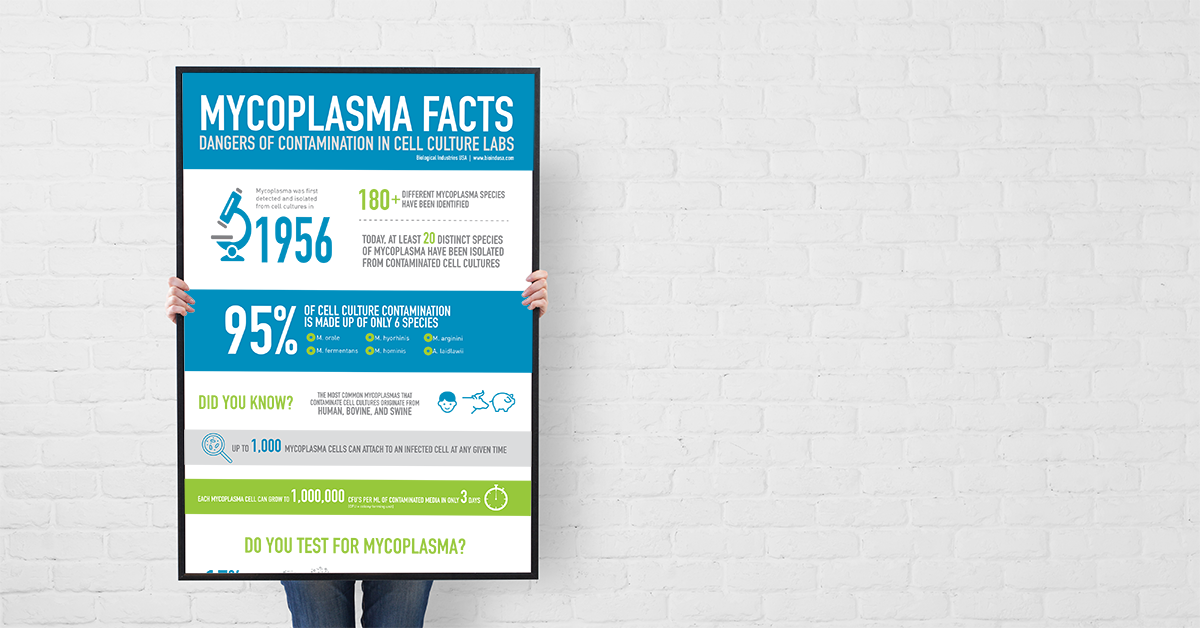 Are you interested in keeping your cells safe from mycoplasma contamination? Receive a free BI-USA Mycoplasma Facts poster to hang in your lab.
Facts and figures on the dangers of mycoplasma contamination
Mycoplasma publication references
Perfect for hanging on the wall in lab

*Your free poster will mail within one week of initial request. Available for mailing in the US and Canada. Please allow 2 to 4 weeks for delivery. Offer void where prohibited, licensed or restricted by federal, state, provincial, or local laws or regulation or agency/institutional policy. Other restrictions may apply.