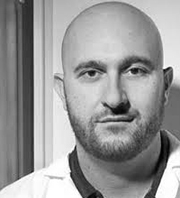 Jacob Hannah, M.D. Ph.D.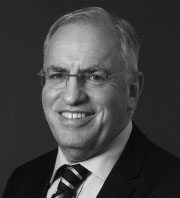 Stanley Hirsch, Ph.D.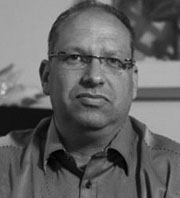 Shai Meretzki, Ph.D.
Jacob Hannah, Ph.D. (Weizmann Institute of Science) Holds a Ph.D. in Immunology from the Hebrew University of Jerusalem, Israel.
Jacob H. Hanna is the Senior Scientist (AKA Assistant Professor, Principal Investigator) of the JACOB HANNA LAB for Pluripotent Stem Cell Studies and Epigenetic Reprogramming at the Department of Molecular Genetics, Faculty of Biochemistry, Weizmann Institute of Science. The lab is part of the Department of Molecular Genetics at the Weizmann Institute of Science, affiliated with the Azrieli Institute for Systems Biology, and the Chromatin & RNA Gene Regulation i-Core.
The Lab is an interdisciplinary group of scientists interested in understanding embryonic stem cell biology, early development and advance human disease modeling. Specifically, they investigate the process of cellular reprogramming, in which induced pluripotent stem cells are generated from somatic cells, and investigate how pluripotency is maintained throughout development in mouse and human. They utilize in their studies a diverse arsenal of biological experimentation methods, high throughput screening, advanced microscopy and genomic analyses. They also seek to combine biological experimentation with computational biology, theory and modeling, to elucidate the biological question at hand.
Stanley Hirsch, Ph.D. (FuturaGene Limited) Received D. Phil. from Oxford University in Cell Biology and Immunology and a B.SC and B.Sc. (Med) Honours from the University of Cape Town. Leads FuturaGene Ltd, a world leader in the development of environmentally friendly solutions that enable plants to grow in hostile conditions, improve crop yields and enhance process ability and digestibility.
Advisor to Venture Capital Funds
Group Chief Executive Officer of FuturaGene Ltd.
General Manager of Portman Pharmaceutical Industries
Chief Executive Officer of GamidaGen
Member of the Board for Foamix (FOMX – NASDAQ)
Shai Meretzki, Ph.D. (BonUs Therapeutic) Holds a PhD and MSc degree in Biotechnology from the Technion - Israel Institute of Technology in cooperation with the Weizmann Institute, Israel. Leads BonUs Therapeutic, a product-focused biotechnology company applying proprietary, innovative technology to supply tissue-regenerating viable bone grafts. BonUs Therapeutic is a pioneer at developing cell therapy products based on autologous and allogeneic bone implants that will enable efficient bone transplant and provide cellular-based bone replacement prosthetics for repairing bone lesions.
Founder and Chief Executive Officer of BonUs Therapeutic
Chairman of the Board of Biological Industries
Founder and Chief Executive Officer of PolyOL Biotech Ltd.
Founder, Chief Executive Officer and Chief Technology Officer of Pluristem Therapeutics Inc. (2003-2008)
Vice President of Research & Development - Biological and Chemical at Polyheal Ltd. (2001-2003)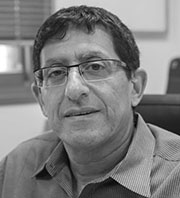 David Fiorentini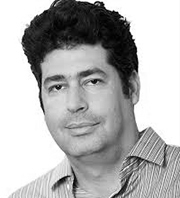 Micha Drukker, Ph.D.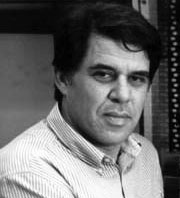 Joseph Itskovitz-Eldor, MD DSc
David Fiorentini (Biological industries) Received his M.Sc. from the School of Applied Sciences, The Hebrew University in Jerusalem. Leads the development of unique products in the areas of culture media for animal cells, serum-free media, xeno-free media products for human embryonic and adult stem cells, as well as media products for clinical genetic analysis.
Vice President Scientific Director Biological Industries
Consultant on production of veterinary vaccines and ISO-9001 certification Vireo (Biovac) Laboratories
Consultant Shafit Biological Laboratories
Head of Department for Production of Veterinary Vaccines in Cell Culture, Vineland Laboratories (Teva-Abik)
Micha Drukker, Ph.D. (Helmholtz Zentrum München) Holds a PhD from the Hebrew University. Leader of the junior research group Human Pluripotent Stem Cell Lineage-Choice Research and the Human Induced Pluripotent Stem Cell Unit at the Institute of Stem Cell Research, Helmholtz Zentrum München
The research aim of the Drukker lab is to investigate the molecular program governing commitment of human pluripotent stem cells to embryonic progenitors that give rise to fetal organs.
Joseph Itskovitz-Eldor, MD DSc (Rambam Health Care Campus, Technion - Israel Institute of Technology) Received his D.Sc. from the Rappaport Faculty of Medicine at the Technion – Israel Institute of Technology. Holds more than 200 scientific publications in the fields of fetal physiology, assisted reproductive technologies and human embryonic stem cells.
Director of the Stem Cell Center in the Faculty of Medicine at the Technion
Director of the Department of Obstetrics and Gynecology, Rambam Health Care Campus
Co-founder of the Israel Stem Cell Society
Member of the ISSCR Stem Cell Standards Committee
Research Fellow at the Cardiovascular Research Institute of University of California at San Francisco
Founder of In-Vitro Fertilization, Department of Obstetrics and Gynecology, Rambam Medical Center