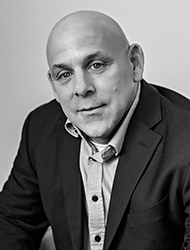 Alon Ariel | CEO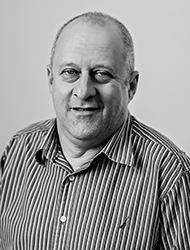 Gilad Landes | VP, Sales & Marketing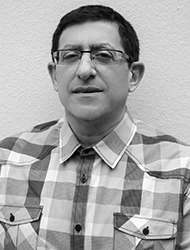 David Fiorentini | VP, for Scientific Affairs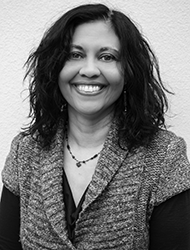 Osnat Kalati | VP, Manufacturing Operations
Alon has been part of the Biological Industries (BI) management team since 2009. He previously served as business manager of Beit Haemek Economic and Development Company 2000 Ltd. Today, he has led BI to be a major global player in the stem cell field supplying animal cell culture and tissue culture products. In addition, Alon is the chairman and director of various other company boards. Alon qualified as a mechanical engineer at Berufsakademie, Stuttgart, and received his BA in chemistry and management from The Open University of Israel and his degree in plastics engineering from the Center for Engineering and Technology. He also graduated from Tzor College, The Tzor School for key posts in industry, The Tefen Industrial Park, Director: Stef Wertheimer
Gilad joined Biological Industries in 1995. His responsibilities include design and implementation of the company's marketing strategy; promotion of the company's brand, and building marketing capabilities across functions and departments; expansion of new marketing channels with emphasis on alternative sales channels; implementing distribution models in accordance with the business environment and the dynamic global world; identifying and defining the marketing methods appropriate to each country; implementing customer-focused management strategy and its integration into the organizational environment.
Gilad received his BA in Business Administration from Ruppin Academic Center in a unique program for senior executives, and his BSc from the University of Haifa.
David has been with Biological Industries for almost thirty years, and as head of R&D he is responsible for the development of unique products in the spheres of culture media for animal cells, serum-free media, xeno-free media products for human embryonic and adult stem cells, as well as media products for clinical genetic analysis. He is responsible for collaborations, projects supported by Israel's Office of the Chief Scientist, projects with the Magneton Program for Technology Transfer from Academy to Industry, and international collaboration. David is a regular attendee at professional conferences in Israel and overseas, and at marketing-oriented exhibitions. He also provides scientific and professional support in various workshops. David received his MSc from the School of Applied Sciences, The Hebrew University in Jerusalem.
Osnat provides creative vision and manages an effective operations team; she identifies and exploits opportunities to streamline internal operations for the benefit of the organization's goals; her responsibilities include planning, ensuring high standards while focusing on continuous improvement in all areas of operations; control of all the activities and processes in the Operations Department, with emphasis on profitability and product quality; adapting potential projects to the company's business goals.
Osnat received her MSc in food engineering and biotechnology from The Technion-Israel Institute of Technology, and her BSc in chemical engineering, majoring in biotechnology, from Ben-Gurion University of the Negev.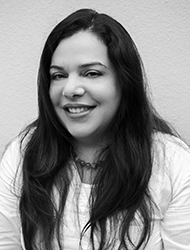 Ravid Grimberg | VP, Quality Assurance & Regulatory Affairs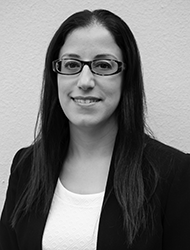 Gila Elad-Aran | CFO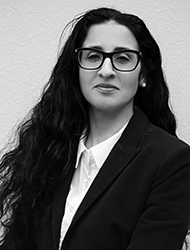 Anat Elbaz | Human Resources
As the Company's Quality Assurance & Regulatory Affairs manager, Ravid is responsible for setting and implementing quality management policies in all areas of the company's international engagements, including product development, manufacturing, marketing, and customer-related activities. Her responsibilities include representing the company in quality management issues and regulatory requirements applicable to the company, including direct communications with government agencies, global registration of products, and compliance with legislative requirements in the areas of quality, safety, and the environment.
Ravid holds a BSc in biology and an MSc in quality assurance and reliability from The Technion-Israel Institute of Technology.
Gila joined Biological Industries in 2009. As the company's Chief Financial Officer, she works to improve the financial management reporting system. Her responsibilities include translating the company's global strategy into available financial resources; managing the financial department team; monitoring the cash flow and budgets and analyzing the financial results by business and geographical areas. In addition, she is responsible for all financial statements and tax reports according to the relevant accounting standards, communications with all business entities including management, customers, suppliers, external auditors and official government agencies.
Prior to joining BI, Gila served for five years as a supervisor at PWC Haifa, Israel.
Gila holds an MBA in finance from Tel Aviv University and is a Certified Public Accountant in Israel.
Anat manages the organization's professional infrastructure in the field of human resources; her responsibilities include implementation of processes by converting corporate strategy into human resource strategy; management and care of personnel; she provides support of and advice to managers; intra-organizational marketing; recruitment and retention of the human capital needed for the organization.
Anat qualified in applied human resources management and senior accountancy and wage accounting from the College of Management academic course in business management, The Open University of Israel, Haifa.