NutriStem® MSC Culture Medium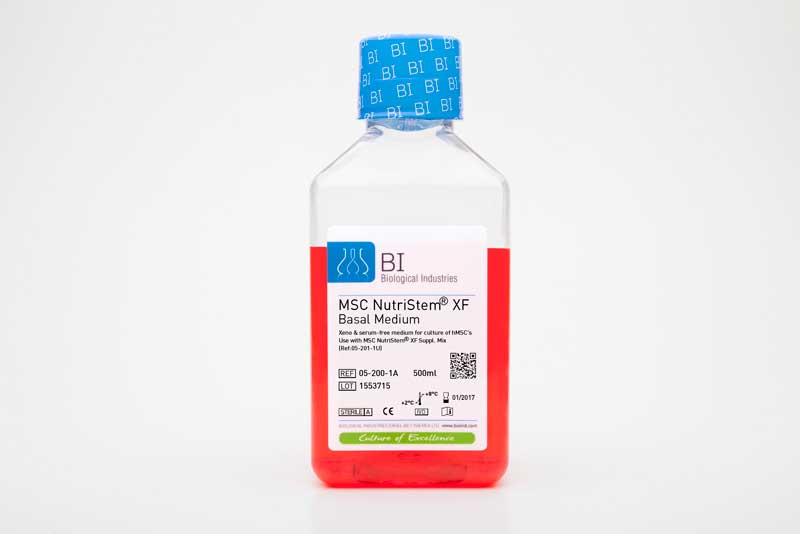 Stronger cells give you a firmer grip on successful studies.
With advances in the use of stem cells in regenerative medicine, cell-based therapies, and tissue engineering, research using human mesenchymal stem/stromal cells (MSCs) is continuing to move at a rapid pace. Currently, culturing MSCs is primarily hindered by the variability introduced by adding FBS to home-brew methods used for cultures. Introducing FBS means introducing a variety of factors which causes inconsistent results from lot-to-lot variation. Removing FBS could save you time and money in trying to identify the best FBS lots to support your studies.
MSC NutriStem® Medium has been designed to address this challenge by offering a defined, serum-free, xeno-free culture medium which enables superior growth and expansion of MSCs derived from a variety of sources, including bone marrow, adipose tissue and umbilical cord. MSC NutriStem® Medium is a cGMP-manufactured medium that gives you consistent and reliable results needed to optimize your MSC cultures.